In Alpendorf and surroundings
Sporting Trends
The following sporting trends are offered by reliable partners with whom we have a long-standing relationship. Let us know if we can help with information or reservations.
Rafting
Whitewater surrounded by enchanting mountain scenery - a truly sparkling adventure not to be missed. Shuttle transfers available from the hotel for a fee.

Further information about the offer and prices you'll find on our partner's website Pleasure Elements.
Canyoning
See the mountains from the inside! Canyoning (or canyoneering) is traversing a canyon or gorge by combining hiking, climbing, swimming, and/or abseiling. A sport by many names, it explores the hard-to-reach areas of a natural landscape by following a water route carved through rock formations. Join us for one of our courses - easy tours for the family or something more challenging for that special thrill.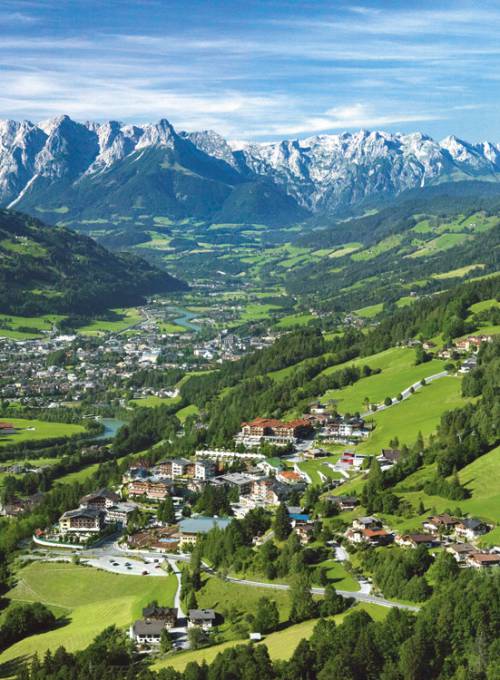 Tandem Paragliding
Take in the alps from a different angle with a birds eye view of Salzburg's most imposing peaks! Winter or summer, you will create the memories of a lifetime as you fly effortlessly in a tandem paraglider over the alpine village of Werfenweng. Please note that for your own safety, this offer is dependent on the weather conditions and can therefore only be planned during or shortly before your stay. Please fin all information about this very special experience on our partner's website austriafly.