ALPINA Family, Spa & Sporthotel ****SUP
3/4 board deluxe
Enjoy daily culinary highlights in our panorama restaurant, Café-BistrO pizzeria with a wonderful sun terrace or in the rustic wine cellar. In the bar & lounge with open fireplace and panorama terrace you can enjoy the end of the day in a relaxed atmosphere.
With Alpina's deluxe meal plan you can expect
Breakfast
...a gourmet breakfast buffet from 07:30 am to 10:30 am:
Begin your day with a gourmet breakfast buffet that will satisfy your every wish. Live cooking, a fruit- and vegetable-juice-machine, freshly baked waffles and pancakes, Prosecco and a big choice of seasonal fruits are part of the daily breakfast offer with regional bio-products and a variety of vegan alternatives. A HIPP baby breakfast corner is available for our youngest guests.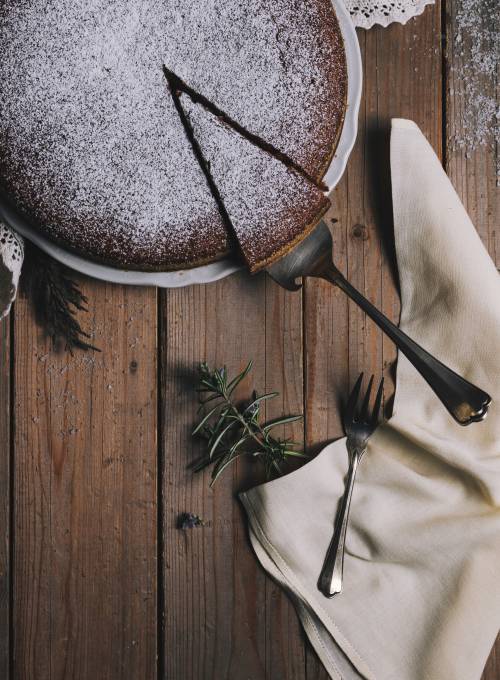 In the afternoon
...coffee & sweets: enjoy a choice of homemade cakes and sweets with coffee and tea in the afternoon, from 3.00 pm. till 4.30 pm. 

& if it may be a little more ... no problem! Our in-house à la carte Restaurant – Alpinas BistrO Pizzeria – is open all day. From the famous club sandwich to pasta specialities and vegetarian WOK we have a choice for everyone!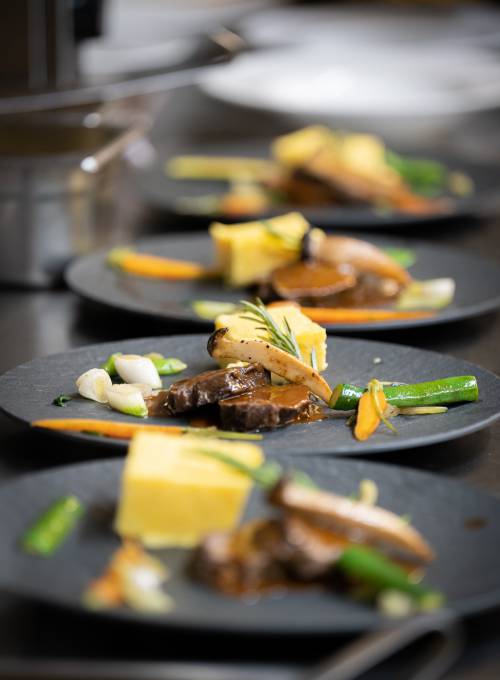 Dinner
...and in the evening from 5:30 pm to 9:00 pm
we serve you a 5-course gourmet menu and à la carte specialities from the Austrian wholefood and natural cuisine. Daily vegetarian and vegan dishes are available as well as individual menus for allergy sufferers, which our chef will be happy to prepare in consultation with you. In summer we have a big barbecue on our pittoresque BistrO-terrace.Our dishes are prepared with fresh herbs from our hotel's own herb garden with more than 40 local varieties.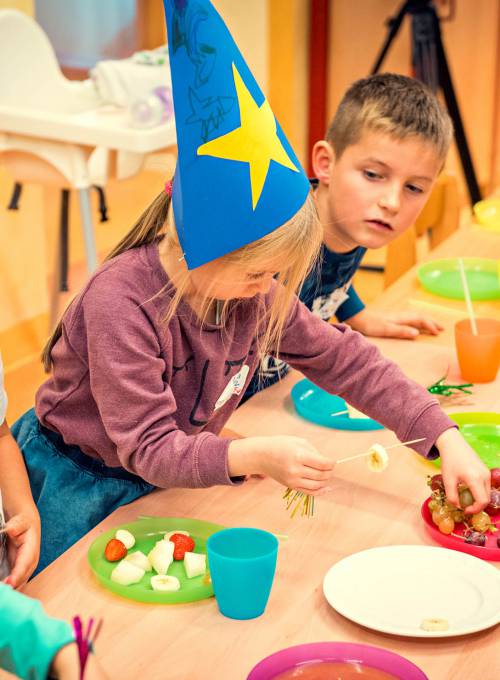 Additionally
In the Kid's Wonderland the kids are given free of charge
all-day refreshments from the juice fountain 
on request, lunch together as part of the childcare service (for a fee)
a smiley snack in the afternoon
as well as a common, supervised dinner