Active holidays with unlimited possibilites
Sport in ALPINA
Whether you are looking to keep up your current fitness routine, try out a whole new sport or just reduce stress levels with a light work-out, the Alpina has the facilities – both winter and summer – to accommodate. Winter fun begins next door with direct access to ski slopes and the gondola - the ideal entry point to the Ski World amadé/Snow Space Salzburg.
During the summer, the hotel is the perfect starting point for guided hikes or leisurely panorama walks. And for those ready for a bit more excitement, we hope you will take advantage of the many marked cycle paths in the area. Golf anyone? Enjoy a round on one of Salzburg's many beautiful courses or play free at the Open Golf Golfclub, where, as guests of a founding member hotel, you have unlimited, free use of the Blue and Orange Courses.
The hotel also has an indoor swimming pool with separate baby and kiddy pool, a rooftop outdoor pool, indoor tennis courts, a gym offering daily exercise courses with a trained instructor and a golf simulator.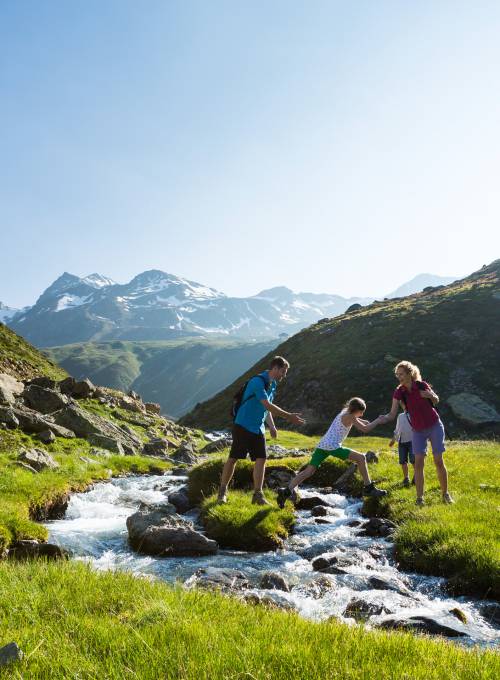 Summer holidays for the whole family
In summer you will want to take advantage of the Alpina's great central location! With mountains on all sides we offer the best in alpine excursions and activities. Take your family on a guided picnic hike or a relaxing bike ride. See if you're up for a demanding mountain bike tour or something else that will get the adrenaline pumping, like a rafting, rock-climbing or paragliding!
And if you're a golf fan and you like mountains, you won't want to miss playing a round on one of the 14 courses nearby. Well-groomed fairways on challenging terrain – it's every golfer's dream. Bad-weather days just mean you take the fun indoors. Take advantage of our two indoor tennis courts, golf simulator, fitness studio - with trainer and alternating health and fitness classes - as well as other leisure activities such as billiards or darts. Boredom won't stand a chance!
Winter holiday in Alpendorf
Centrally located in the Ski World amadé and just a 10m from the ski locker area to the gondola base station, the Alpina Family, Spa & Sporthotel is your guarantee for a great ski vacation. But winter doesn't stop there - we also organize other activities such as tobogganing, ski tours, ice skating and much more.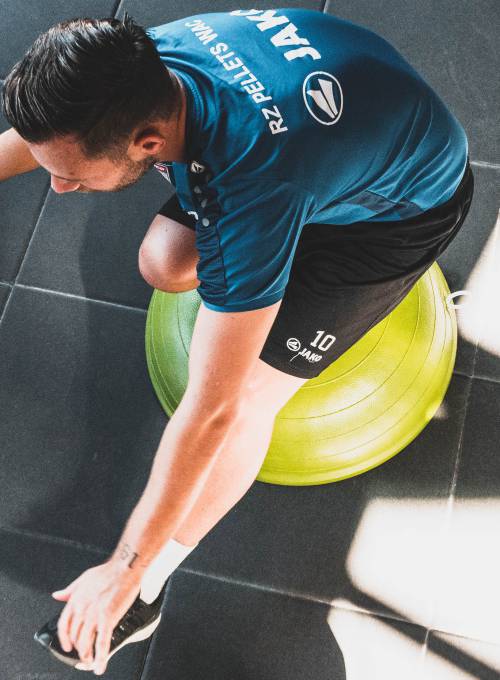 In-house Sport
Thanks to Alpina's wide range of in-house sports activities, an active holiday is guaranteed in all weather conditions.
Fitness centre
Health and wellness courses
Yoga
2-court indoor tennis court
Golf simulator
Other indoor leisure activities