From swimming like a Baby to swimming alone in a safe and fun environment
Swimming Lessons
Lessons are structured according to age and development phase, whether for babies, toddlers or kids. With the SWIMTRAINER "Classic" program and the 3-stage learn-to-swim system, children are taught to swim with correct technique. The success of our swim program can be attributed to specially designed swimming aids, a proven teaching methodology and highly-trained instructors with experience in teaching children. The SWIMTRAINER "Classic" gives children an added sense of safety which is beneficial for learning in every developmental phase.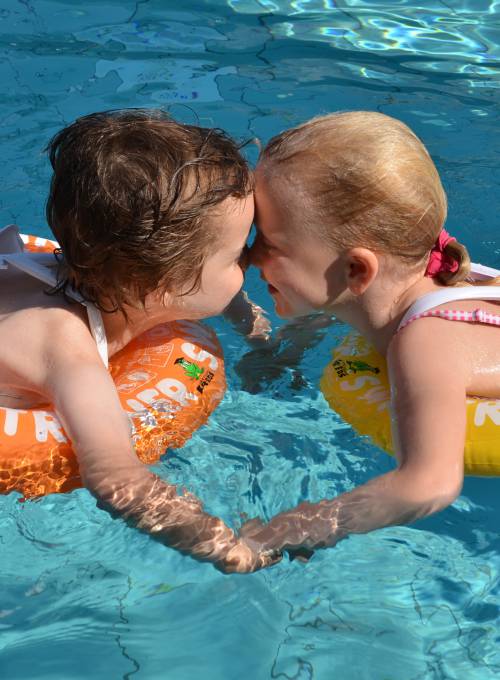 Swimming for babies
Baby swimming from 4 months


These lessons are taken together with the parents.
A suitable SWIMMING INSTRUCTOR is provided for the course.
Group courses with 3 babies or private lessons 
Registration required.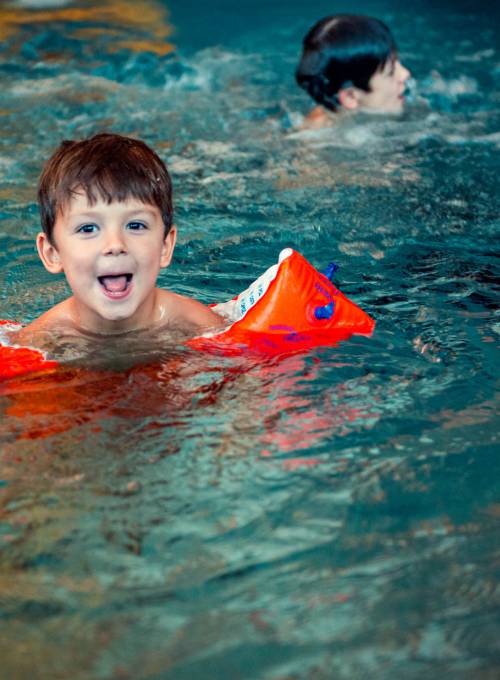 Beginner's swimming lesson
Beginner's swimming lessons for children from 3 years of age
Use the holiday time with us at the Alpina to teach your child to swim in a relaxed and informal setting. During a private lesson our swimming instructor will teach your little mermaids and mermen the joys of moving effortlessly through water. First swimming lessons for babies and toddlers are taken together with their parents, refresher courses or courses for beginners and advanced swimmers can be booked in advance: info@alpina-alpendorf.at

Rates per lesson
45 min. 1 child € 55,-
2 children (per child) € 40,-
3 children (per child) € 35,-
Rates 5 lessons (50 Min. per lesson)
1 child € 250,-
2 children (per child) € 175,-
3 children (per child) € 150,-