From swimming like a Baby to swimming alone in a safe and fun environment
Swimming Lessons
Lessons are structured according to age and development phase, whether for babies, toddlers or kids. With the SWIMTRAINER "Classic" program and the 3-stage learn-to-swim system, children are taught to swim with correct technique. The success of our swim program can be attributed to specially designed swimming aids, a proven teaching methodology and highly-trained instructors with experience in teaching children. The SWIMTRAINER "Classic" gives children an added sense of safety which is beneficial for learning in every developmental phase.
Please ask on arrival about dates and times. Children must be registered in advance for all courses.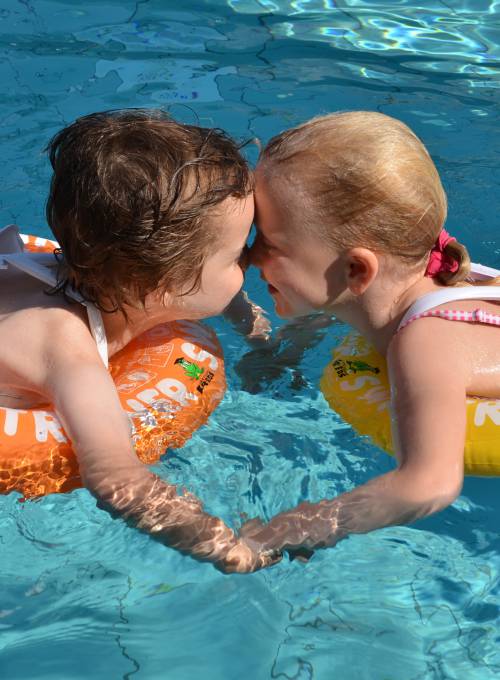 Swimming for babies
Baby swimming from 4 months


These lessons are taken together with the parents.
A suitable SWIMMING INSTRUCTOR is provided for the course.
Group courses with 3 babies or private lessons 
Registration required.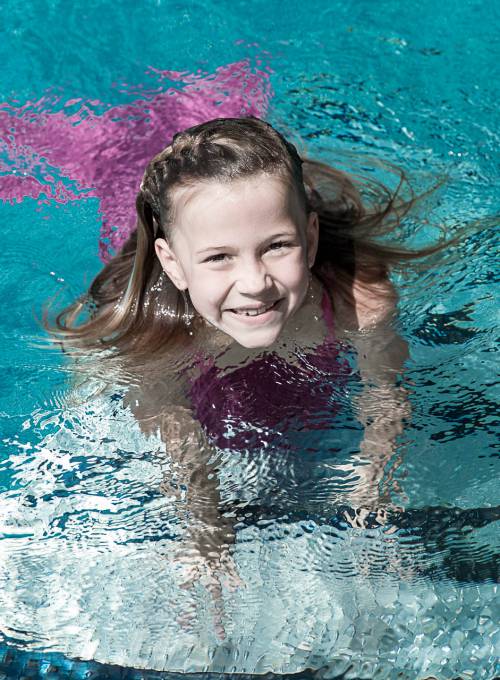 Beginner's swimming lesson
Beginner's swimming lessons for children from 4 years of age
Use the holiday time with us at the Alpina to teach your child to swim in a relaxed and informal setting. During a private lesson our swimming instructor will teach your little mermaids and mermen the joys of moving effortlessly through water. First swimming lessons for babies and toddlers are taken together with their parents, refresher courses or courses for beginners and advanced swimmers can be booked in advance: info@alpina-alpendorf.at

Rates per lesson
45 Min. 1 child € 45,-
2 children (per child) € 35,-
Rates 5 lessons (50 Min. per lesson)
1 child € 210,-
2 children (per child) € 160,-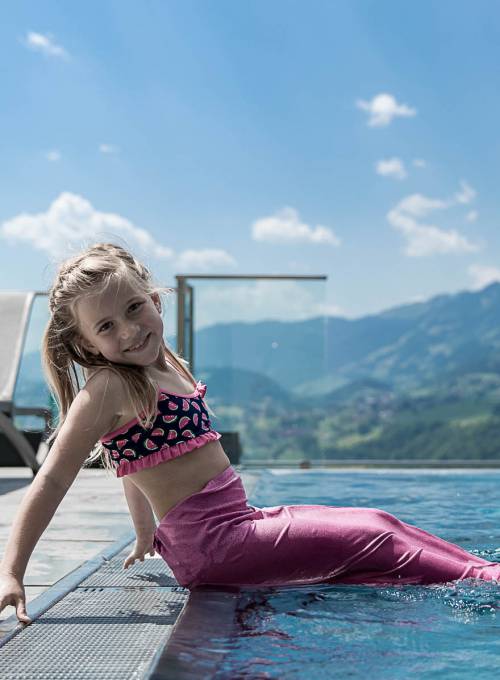 Swim like a mermaid
What makes Arielle so special? Would you like to be able to swim just like her? If so, join us in the world of mermaids and mermen and learn how to glide through the water like a dolphin. The lesson is 60 minutes long and we will give you the most beautiful, colourful fish tail to practice with. Together we will learn to make dolphin movements in both the prone (that's on your tummy) and supine (on your back) position to really feel like mermaids. And along the way we will learn some new tricks!
If you are at least 6 years old and already know how to swim, then this is the course for you. Let us surprise you and take you into the magnificent, imaginative world of mermaids.
Course information:
for children 6 years of age and older
max. group size: 6 children
Lessons are 60 minutes long and include a swim check
Flippers and costume provided
If possible, please bring goggles
Costs: € 30.00 per child (min. of 2 children) Single lessons cost € 50.00 and have a duration of 30 minutes