ALPINA Alpendorf****SUP
Kids Ski School
The Alpendorf Ski School is located in-house and specializes in teaching young kids how to ski. Beginners will be taught the secrets of skiing by young, dedicated ski instructors using fun and interesting games. Experienced kids will refine their technique and may – with a little luck - become one of the up-and-coming talents of tomorrow.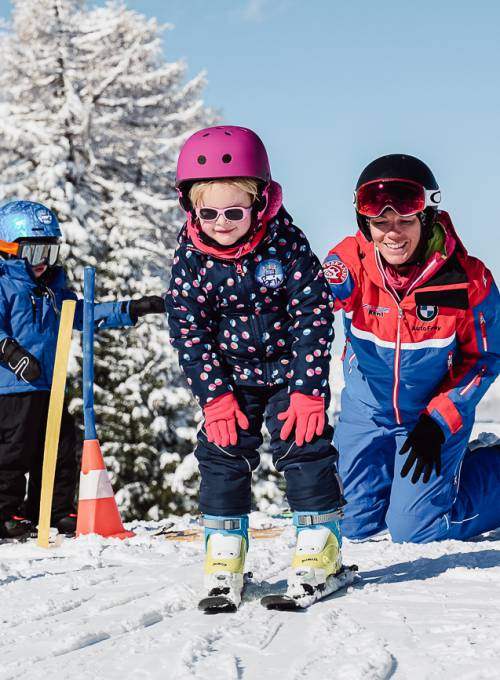 Kids Ski School
The Alpendorf Ski School, located at the gondola summit station, operates the Obergass Alm Kid's Area - with its own conveyor belt - and explores Snow Space Salzburg in small ski groups for matchless learning success. 
In addition (for all kids):
Various programs for kids
Free children's rental helmets
Free use of the conveyor belt
Weekly ski trips to Wagrain
NEW: Pick-up service for kids! The Alpendorf Ski School will pick your child up at 9:00 a.m. in Alpina's ski locker room and will bring him or her back at 3:30 pm, you only have to annouce it when reservating the ski school. If you're planning a longer day on the slopes, let the ski school know and your child will be taken directly to the Kid's Wonderland.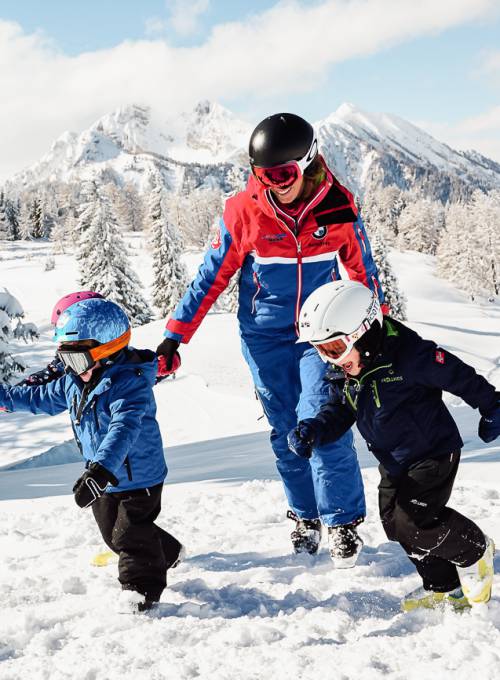 For all ALPINA guests:
10% discount on ski equipment and 5% discount on ski courses!
If both parents rent ski equipment for 6 days, the set is free for children up to 10 years old and 50% off for children up to 14 years old! Children up to 6 years ski for free with all lifts!
Information regarding opening hours and admission prices available here.