An adventure park on the Gernkogel
Ghost Mountain
An adventure park for the whole family on the Gernkogel (1,767 m above sea level)! With panoramas on all sides, our littlest guests will enjoy discovering ghosts and spirits under trees and rocks, our slightly bigger guests will love sliding on long slides and swinging on high swings and our biggest guests will delight in hiking up alpine paths through the Gernkogel's natural beauty.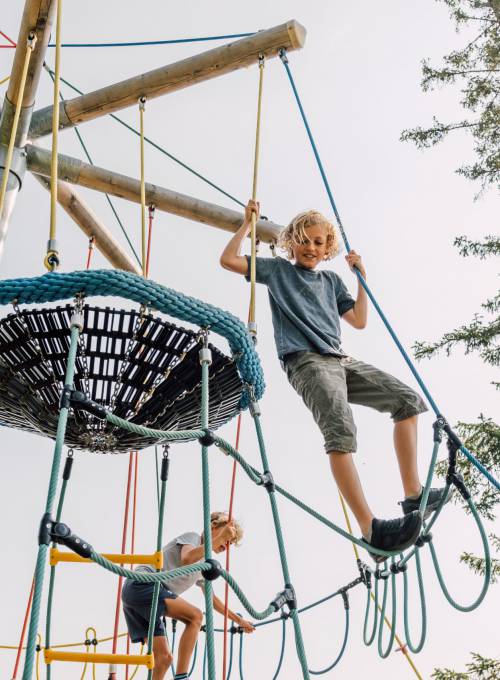 "Geisterberg"
The Geisterberg offers among other things: Well-kept, ghostly hiking trails around the Gernkogel, panorama towers, climbing mountains, giant slides, Krampus caves, air swings, shooting galleries, water games, mill wheels, waterfalls, ...
To reach Ghost Mountain, take the Alpendorf gondola to the summit station and ride the ghost train from there.
Operating times for the gondola are available at reception or in the current timetable. Please note that Ghost Mountain and the Mountain Railways gondola will stop operating for the winter season at the end of October.
With Alpina's guest card you receive a discount on tickets for Ghost Mountain as well as for many other attractions in the surrounding area.