ALPINA Family, Spa & Sporthotel ****SUP
Bar & Wine cellar
Unwind at the end of the day at the open fireplace of our Bar & Lounge. During the summer months, the open terrace is perfect for watching the sunset and soaking up the spectacular alpine scenery. After a great day on the slopes, relax at the open fireplace and let the cozy lounge atmosphere chase away the last of the winter cold.
The Bar & Lounge has a large selection of alcoholic and non-alcoholic drinks. Please also speak to our bartender about mixing your favourite cocktail!
Our current cocktail recommendation after an indulgent day of wellness:
RASPERRY KOMBUCHA - kombucha, lemon, soda, mint € 5.90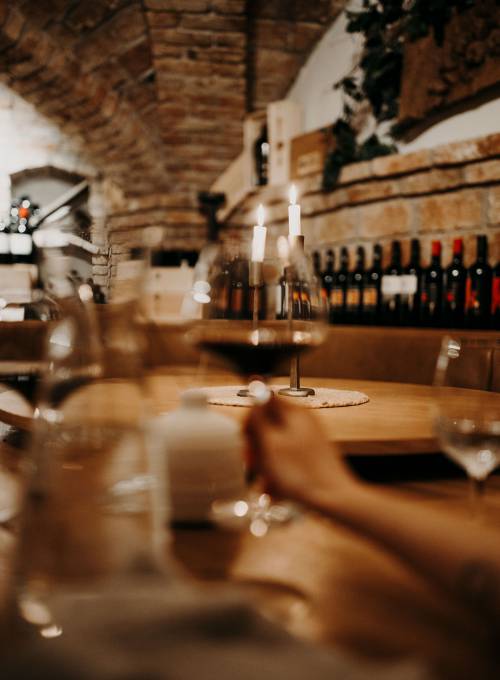 Wine Cellar
Take advantage of our large selection of Austrian and international top wines awaits on display in the Alpina's rustic wine cellar. Your host Erwin Schwarz hopes you will join him for a wine tasting (takes place weekly): "I really enjoy these very special evenings with our guests!
Ask for our wine book, also available in the Panorama Restaurant and in the BistrO-Pizzeria!
On request, the cosy wine cellar is available for private groups of up to 14 people. We would also be happy to put together a tasting menu with wine tasting for you.